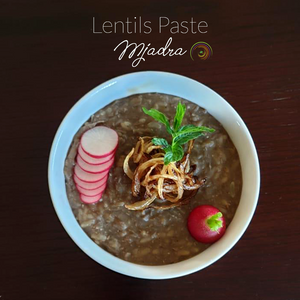 This is a very comforting, meatless and tasty meal! You can easily eat this after a long day at work and still be able to eat in a relatively short period of time. It can be served as the main course with a salad or as a side dish or dip. It's delicious either way!
Ingredients: lentils, brown rice, salt, SAHA spices, onions
Dip - Starter - Dish.
Lentils are an excellent source of B vitamins, magnesium, potassium and zinc. They're also a great source of plant-based protein and fiber. They are made up of over 25% protein, which makes them an excellent meat alternative. They're also a great source of iron, a mineral that is sometimes lacking in vegetarian diets.